Arabica Robusta 70:30 blend
This is a 70:30 coffee blend - meaning there's 70% arabica and 30% robusta in the blend.
The blend comprises of an Arabica from Kalledevarapura estate and a uniquely processed Robusta from Harley estate that lends in robust body and sweetness.
We highly recommend using this blend in an espresso machine or a mokapot for a well balanced cup.
Pack size : 200gms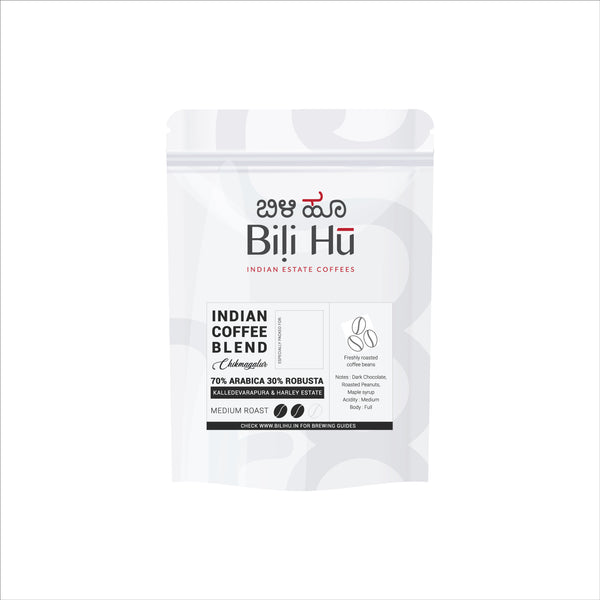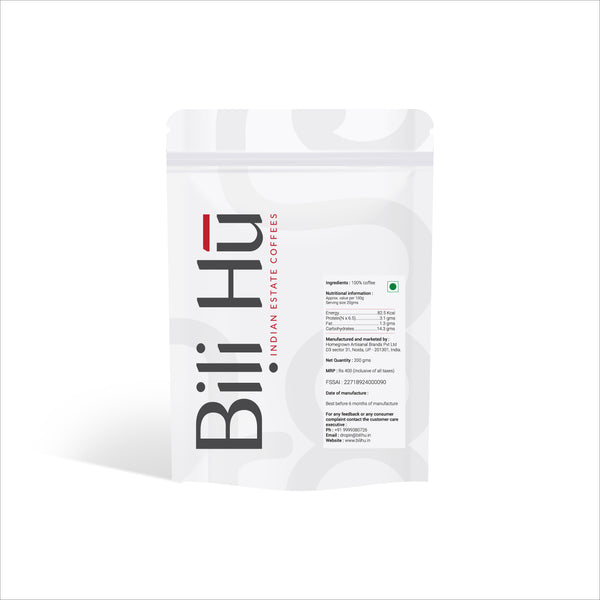 Bili Hu Robusta arabica mix